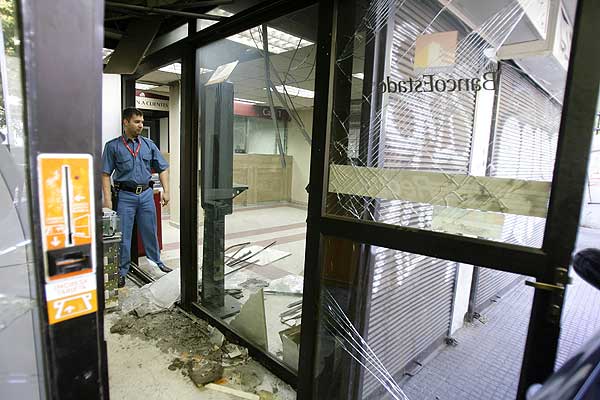 from culmine, translated by war on society:
Communique:
In the morning of November 9th, we attacked the BancoEstado branch at Avenida J.M. highway #9632, Santiago, Chile.
Armed with 2 canisters of butane gas and 2 liters of gasoline, motor oil, and a beautiful full moon of complicity, we placed it between the ATMs of the branch, lighting it directly there, with the only hope of turning to ash every last paper in those machines.
Strength to fugitive and locked-up comrades everywhere.
FOR THE SPREAD OF ACTIONS AGAINST CAPITAL.
F.A.I.